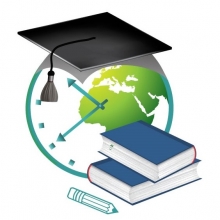 Admission to the Faculty of Food Technology of Sumy National Agrarian University is carried out in accordance with the obtained state license for an accredited specialty:
181 Food technology;
Financing of training of specialists in Sumy NAU is carried out at the expense of legal entities and individuals.
Deputy Dean for Academic Affairs and Organization of Distance Learning is Bolgova Natalia Viktorivna, responsible for the organization of distance learning – Rudenko Olesya Mykolayivna. The Dean's Office of Correspondence Education is located in a. 220 engineering – technological building.
Applicants submit in person to the admissions committee of Sumy NAU:
state standard document on complete general secondary education (document on obtained educational and qualification level), original or its a copy certified in the prescribed manner;

six color photographs measuring 3×4 cm;

copy of passport; a copy of the identification code;

a copy of the marriage certificate (if necessary);

a copy of the employment record book;

certificate of the Ukrainian Center for Quality Assessment.
* Passport (birth certificate), military ID (certificate of enrollment in the conscription station), documents entitling to benefits, the applicant submits in person within the time specified for submission of documents.
Address of the SNAU Admissions Committee: 40021, Sumy, st. Gerasim Kondratiev, 160.