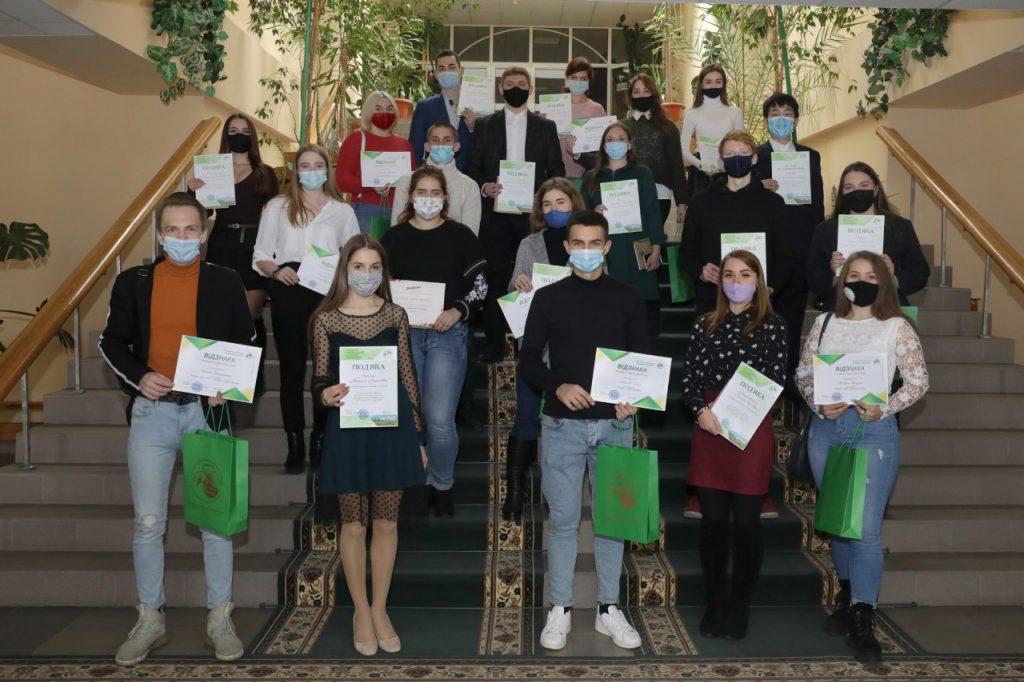 On Friday, November 20, 2020 at Sumy National Agrarian University, the best students were selected in various categories – science, sports, volunteering, dance, vocals, etc. It is extremely nice that among the winners are students of the Faculty of Food Technology. In particular:
The winner in the Nomination "Best Student Dancer" was a 2nd year student – Barabanova Lyubov.
The winner in the Nomination "Best Student-Scientist" was a 1st year student – Yarmosh Tetyana.
Natalia Tsomka and Valeria Kozel also thanked the rector for active participation in the university's activities.
The winners received well-deserved awards – rector's awards and memorable gifts from SNAU. We wish you further creative inspiration in your studies and life. You have great potential, you have great opportunities. Therefore, may God always bless you on your way of life, and may professionalism reach the level of high demands of modern life.